Texas Gun Shows
Find and visit a gun show in your location today. Check out our 2023 calendar.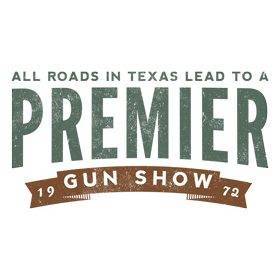 Humble Civic Center
Humble, TX
Saturday, Jun 10th – Sunday, Jun 11th, 2023
The Premier Humble Gun Show will be held next on Jun 10th-11th, 2023 with additional shows on Aug 19th-20th, 2023, Nov 4th-5th, 2023, and Dec 16th-17th, 2023 in Humble, TX. This Humble gun show is held at Humble Civic Center and hosted by Premier Gun Shows. All federal and local firearm laws and ordinances must be obeyed.
Vet
Tix
June
July
August
September
October
November
December
February 2024
The Texas Gun & Knife Show Calendar
A Texas gun show isn't all about cowboys. Come to one of our shows, and enjoy the company of gun enthusiasts, hobbyists, and collectors. It's always great to meet and interact with like-minded men and women. It is one of the reasons why people go to our gun shows. It's a lot of fun, plus you get to see the latest guns, knives, and accessories in the market. Sample a little of what we all love about Texas in our shows.
Find the best deals. We organize our shows so it's easy for you to navigate the tables, talk to vendors and find what you need.
In case you're new to gun shows, check out our 101 Gun Show Tips blog so you know what to expect. Even then, you can always ask us for help. You can also call the gun show organizers for details and tips.
Whether you're new or old to gun ownership, brush up on the current gun laws. Check out our Gun Law Book.
Stay in touch with us and keep updated on the latest shows. You can subscribe to our newsletter or RSS feed.