Find all the Texas gun shows on this 2023 events calendar.
Find and visit a gun show in your location today. Check out our 2023 calendar.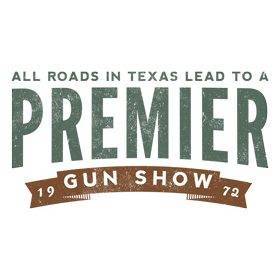 Mesquite Convention Center
Mesquite, TX
Sat, Dec 9th – Sun, Dec 10th, 2023
PARKING NOTICE!
We have arranged FREE parking for all attendees in the Mesquite Rodeo South Lot behind the convention center. Park in the south lot for no charge. Follow the yellow PARK FREE signs to the south lot behind the convention center.
If you choose to park in the hotel parking lot, they are now charging $10 and must be paid through their kiosks or QR Codes.
The Mesquite Gun Show will be held next on Dec 9th-10th, 2023 with additional shows on Jan 6th-7th, 2024, Jan 27th-28th, 2024, Feb 17th-18th, 2024, Apr 6th-7th, 2024, May 4th-5th, 2024, Jun 15th-16th, 2024, Jul 20th-21st, 2024, Aug 31st-Sep 1st, 2024, Sep 21st-22nd, 2024, Oct 12th-13th, 2024, Nov 30th-Dec 1st, 2024, and Dec 21st-22nd, 2024 in Mesquite, TX. This Mesquite gun show is held at Mesquite Convention Center and hosted by Premier Gun Shows. All federal and local firearm laws and ordinances must be obeyed.
Get Tickets Vet

Tix
December
January 2024
February 2024
March 2024
April 2024
May 2024
June 2024
July 2024
August 2024
September 2024
October 2024
November 2024
The Texas Gun & Knife Show Calendar
A Texas gun show isn't all about cowboys. Come to one of our shows, and enjoy the company of gun enthusiasts, hobbyists, and collectors. It's always great to meet and interact with like-minded men and women. It is one of the reasons why people go to our gun shows. It's a lot of fun, plus you get to see the latest guns, knives, and accessories in the market. Sample a little of what we all love about Texas in our shows.
Find the best deals. We organize our shows so it's easy for you to navigate the tables, talk to vendors and find what you need.
In case you're new to gun shows, check out our 101 Gun Show Tips blog so you know what to expect. Even then, you can always ask us for help. You can also call the gun show organizers for details and tips.
Whether you're new or old to gun ownership, brush up on the current gun laws. Check out our Gun Law Book.
Stay in touch with us and keep updated on the latest shows. You can subscribe to our newsletter or RSS feed.