Gun Shows in Las Vegas
Explore exciting gun shows in Las Vegas, NV! Discover firearms, accessories, and enthusiasts in a city filled with unique events and experiences.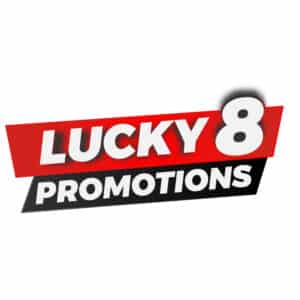 Ahern Hotel
Las Vegas, NV
Sat, Jan 13th – Sun, Jan 14th, 2024
The Greatest Gun Show in Sin City, Las Vegas will be held next on Jan 13th-14th, 2024 with additional shows on May 18th-19th, 2024, in Las Vegas, NV. This Las Vegas gun show is held at Ahern Hotel and hosted by Lucky 8 Promotions. All federal and local firearm laws and ordinances must be obeyed.
December
January 2024
February 2024
April 2024
May 2024
June 2024
August 2024
October 2024
Las Vegas Gun & Knife Show Calendar
When it comes to firearms and the vibrant culture surrounding them, few places can compare to Las Vegas, NV. Known for its glitzy entertainment scene, this city is also a hotspot for gun enthusiasts, with several renowned gun shows Las Vegas proudly hosts throughout the year.
Among the most notable of these gun shows is the "Crossroads of the West Gun Show." Held multiple times annually, it is a highlight of the firearms calendar not just in Las Vegas but across the entire region. This event brings together an impressive array of firearms, from handguns to rifles and shotguns. It's a paradise for collectors, sports shooters, and hunters alike. In addition to firearms, attendees can explore a wide selection of firearm-related accessories, including optics, holsters, magazines, and more.
At gun shows in Las Vegas, you can expect to find:
Firearms: A diverse selection catering to various interests, be it self-defense, sport shooting, or hunting.
Ammunition: Ammunition of different calibers and types to meet the needs of all types of shooters.
Accessories: Holsters, optics, grips, magazines, and other firearm-related accessories.
Collectibles: Rare and antique firearms, military memorabilia, and historical artifacts for collectors.
Outdoor Gear: Camping, hunting, and outdoor equipment for outdoor enthusiasts.
Customization: Parts and accessories for personalizing and enhancing your firearms.
Safety Equipment: Ear and eye protection, gun safes, and other safety gear.
Educational Resources: Seminars, workshops, and experts providing insights into firearm safety, regulations, and responsible ownership.
Networking: Opportunities to connect with fellow firearm enthusiasts, share knowledge, and build a sense of community within the firearms world.
These gun shows are not just about commerce; they prioritize safety, responsible ownership, and fostering a community of like-minded individuals who share a passion for firearms. So, if you're interested in exploring the world of firearms, the gun shows in Las Vegas offer an engaging and educational experience in a lively and welcoming atmosphere.