The Pennsylvania Gun Show Calendar
Find all the Pennsylvania gun shows on this 2023 events calendar.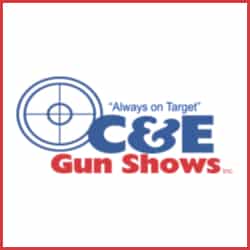 PA Farm Show Complex
Harrisburg, PA
Sat, Dec 9th – Sun, Dec 10th, 2023
The C&E Harrisburg Gun Show will be held next on Dec 9th-10th, 2023 with additional shows on Mar 23rd-24th, 2024, Aug 31st-Sep 1st, 2024, Nov 2nd-3rd, 2024, and Dec 14th-15th, 2024 in Harrisburg, PA. This Harrisburg gun show is held at PA Farm Show Complex and hosted by C&E Gun Shows. All federal and local firearm laws and ordinances must be obeyed.
No photography or video allowed without written permission of Promoter. No media interviews allowed. NO LOADED FIREARMS--NO EXCEPTIONS!
December
January 2024
February 2024
March 2024
April 2024
June 2024
August 2024
September 2024
October 2024
November 2024
December 2024
The Pennsylvania Gun Show Calendar
On top of cheesesteaks, chocolates and the Liberty Bell, visit one of our gun shows and you'd want to stay around Pennsylvania longer.
A Pennsylvania gun show is a must-visit for gun lovers, collectors, sportsmen, and practically everyone with an interest in guns, knives and accessories. Join the show, and meet like-minded men and women. You'd find an interesting and diverse crowd.
Navigate the table with ease. Shows are organized such that you can easily find what you need, and negotiate the best deals. No need to worry if it's your first time. We put together a 101 Gun Show Tips blog for you if you are new to arms shows. It includes a guide on how to best deal with vendors and other gun enthusiasts.
Of course, old or new to gun ownership, it pays to keep updated on the gun laws in your state. Check out our Gun Law Book to know more. Every firearm owner should know this by heart.
Keep updated on new shows and updates. Sign up for our RSS feed an our weekly newsletter.