Front Range Gun Shows
Find all the Front Range gun shows on this 2021 events calendar.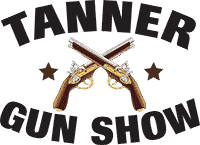 $ 15 FOR THREE DAYS FRI 3-7 + SAT 9-5 + SUN 9-4
No refunds on any ticket purchases, for any reason, including weather and no pets allowed at the show, please.
The Ranch – Larimer County Fairgrounds, Arena Circle, Loveland, CO
5280 Arena Cir, Loveland, CO 80538
Northern Colorado's Premier Gun Show
3x Larger than any other Northern Colorado Gun Show!
Our Loveland Show is…
Get Tickets
October
November
December
Front Range Gun & Knife Show Calendar
This list also features firearm collectors & clubs in the area. It's updated daily and contains all the Front Range gun shows for 2021. Each listing contains contact information to help vendors and attendees get in touch with the local rifle clubs and gun show promoters in Front Range.
Always call ahead to confirm show times, especially when traveling long distances. The Gun Show Trader does not book tables or vendors. Contact the promoter with the contact information provided in each listing.
Sign up for the newsletter to receive weekly updates for gun shows in your state. Submitting and editing show listing is easy.