Colorado Gun Shows
Find all the Colorado gun shows on this 2023 events calendar.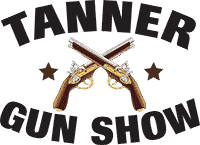 Arapahoe County Fairgrounds
Aurora, CO
Fri, Dec 15th – Sun, Dec 17th, 2023
$15 FOR THREE DAYS OF THE DENVER GUN SHOW: FRI 3-7 + SAT 9-5 + SUN 10-4, KIDS 12 AND UNDER FREE
No refunds on any ticket purchases, for any reason, including weather and no pets allowed at the show.
Arapahoe County Fairgrounds
25690 E. Quincy Ave Aurora, CO 80016
The Denver show is our largest show. We've been around since 1964. With 600 tables, this show is four times as large as any other gun show in Colorado.
Not only is our Denver show the largest gun show in Colorado, but we also have a much higher percentage of guns, knives, and related items than any of those other shows.
At our Denver show, you'll find 800 tables with all types of guns, knives, ammunition, survival gear/food, and related hunting and fishing accessories including, holsters, western wear, gun safes, books, war relics, and other collectibles. We attract vendors from throughout the Western half of the U.S., so you are guaranteed the largest selection of old and new firearms in the State.
Concealed carry permit classes are also available at each show through Effective Firearms Training. Classes are held once on Saturday and once on Sunday during the show. Please visit our concealed carry page for more information on the classes including pricing and times.
DON'T FORGET THAT ALL SHOWS ARE BUY, SELL, & TRADE! CUSTOMERS ARE ENCOURAGED TO BRING IN THEIR GUNS TO SELL, TRADE, OR GET AN APPRAISAL.
From the coolest gadgets and technologies to antiques and collector's items, you'll find it all here. Although the focus of the show is guns, knives, and outdoor equipment, there are also some other items for those not interested in guns, such as beef jerky, western wear, jewelry, artwork, and books. There is a restaurant on-site with a large seating area.
PLENTY OF FREE PARKING AVAILABLE! Strollers must be checked.
The Aurora Tanner Gun Show will be held next on Dec 15th-17th, 2023 with additional shows on Apr 19th-21st, 2024, in Aurora, CO. This Aurora gun show is held at Arapahoe County Fairgrounds and hosted by Tanner Gun Shows. All federal and local firearm laws and ordinances must be obeyed.
December
January 2024
February 2024
March 2024
April 2024
May 2024
September 2024
December 2024
Colorado Gun & Knife Show Calendar
This list also features firearm collectors & clubs in the area. It\'s updated daily and contains all the Colorado gun shows for 2023. Each listing contains contact information to help vendors and attendees get in touch with the local rifle clubs and gun show promoters in Colorado.
Always call ahead to confirm show times, especially when traveling long distances. The Gun Show Trader does not book tables or vendors. Contact the promoter with the contact information provided in each listing.
Sign up for the newsletter to receive weekly updates for gun shows in your state. Submitting and editing show listing is easy.