Southwestern Florida Gun Shows
Lee Civic Center
Ft Myers, FL
Sat, Dec 9th – Sun, Dec 10th, 2023
Come on out and enjoy the Ft Myers Gun Show
Buy - Sell - Trade - Browse
There is always something for everyone!
The Florida Gun Shows – Ft Myers will be held next on Dec 9th-10th, 2023 with additional shows on Feb 3rd-4th, 2024, Apr 6th-7th, 2024, and Jun 8th-9th, 2024 in Ft Myers, FL. This Ft Myers gun show is held at Lee Civic Center and hosted by Florida Gun Shows. All federal and local firearm laws and ordinances must be obeyed.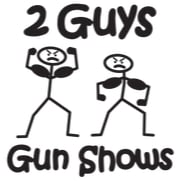 Florida Sports Park
Naples, FL
December
January 2024
February 2024
April 2024
May 2024
June 2024
July 2024
September 2024
November 2024