Dallas Gun Shows
Find all the DFW Dallas Gun Shows this weekend near me.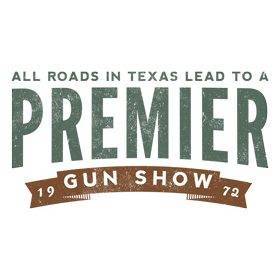 Mesquite Convention Center
Mesquite, TX
Sat, Oct 14th – Sun, Oct 15th, 2023
PARKING NOTICE!
We have arranged FREE parking for all attendees in the Mesquite Rodeo South Lot behind the convention center. Park in the south lot for no charge. Follow the yellow PARK FREE signs to the south lot behind the convention center.
If you choose to park in the hotel parking lot, they are now charging $10 and must be paid through their kiosks or QR Codes.
The Mesquite Gun Show will be held next on Oct 14th-15th, 2023 with additional shows on Nov 25th-26th, 2023, and Dec 9th-10th, 2023 in Mesquite, TX. This Mesquite gun show is held at Mesquite Convention Center and hosted by Premier Gun Shows. All federal and local firearm laws and ordinances must be obeyed.
Get Tickets Vet
Tix
October
November
December
January 2024
February 2024
April 2024
May 2024
June 2024
August 2024
September 2024